Instructors
Cambridge Golf Club 1346 Clyde Road, Cambridge, ON N1R 5S7
Phone: 519.621.5491

Chris Miranda
PGA of Canada
Executive Professional
chris@cambridgegolfclub.com
Chris has been a member of the PGA of Canada for over 25 years. Currently a co-owner and Executive Professional at Cambridge Golf Club, his career has allowed him to work in Egypt and at Glen Abbey Golf Club.  Chris has enjoyed many years of teaching and has become an intricate part of the coaching staff of the Women's Golf team at the University of Waterloo.  He has been a member of the Board of Directors with the PGA of Ontario for 11 years and spent 2 of those years as President.
Carla Munch-Miranda
PGA of Canada
Head Professional
carla@cambridegolfclub.com
Carla has cemented her role as one of the country's top female coaches through her position as Head Coach for the women's golf team at the University of Waterloo, a team she has guided to great success since 2004. A co-owner of Cambridge Golf Club and Head Golf Professional, Carla has been instrumental in implementing development golf programs at Cambridge for all levels. She has also been named Ontario PGA Assistant Golf Professional of the Year (2006), OUA Coach of the year in 2007 and 2008 and was awarded the 2011 Developmental Coach of the Year from the Golf Association of Ontario (GAO). She has had the honour of coaching Team Canada, that represented the best College and University players in Canada, in countries such as South Africa, Spain, Switzerland and at the 2011 Summer Universiade (World University Games) in Shenzhen, China.  In 2019, Carla was recognized with the Ben Kern Coach of the Year Award from the PGA of Canada.

Jason Lavigne
PGA of Canada
Associate Professional
jason@cambridgegolfclub.com
Jason has worked in the golf business for over 25 years.  He has been a member of the PGA of Canada since 2000 and his professional career has taken him to Germany, Ottawa and he spent 14 seasons at Rockway Golf Club in Kitchener before coming to join the team at Cambridge Golf Club in 2011.  An avid and accomplished player, Jason has had the privilege to play, practice and learn from the late Murray "Moe" Norman.  Jason has recently become part of the University of Waterloo Women's Coaching Staff and brings his expertise of club knowledge and technical support to the team.
Tara Savoie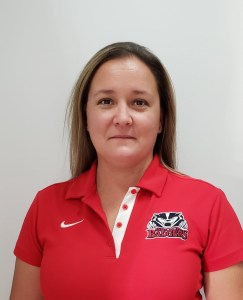 PGA of Canada
Associate Professional
tarasavoie7@gmail.com
Tara has been involved in the golf industry for over twenty years and has always strived to make the game of golf more enjoyable for everyone who plays. Tara played her junior golf at the Port Colborne Country Club, in the Niagara Region and competed in tournaments throughout the Niagara Region, Ontario, Canada and the United States. She graduated with a Degree in Sports Management from Brock University.
Tara began her career at St. George's Golf & Country Club before moving to Thornhill Golf & Country Club, where she further developed her passion for teaching the game of golf. While at Thornhill she coordinated and instructed their Winter Golf Academy and introduced the Girls' Club along with teaching numerous Junior Clinics/Camps and Ladies Clinics. Tara was assistant coach of the York Regional Junior Team from 2013-2016 and a PGA of Ontario Junior Leader of the Year finalist in 2015.  Away from the Golf Course she has been the Head Coach of the Brock University Golf and  Cheerleading Programs. She has extensive experience coaching elite athletes, assisting them to achieve their goals along with bringing an energy and passion to their training that is unmatched.
Mo Meghji
PGA of Canada
Assistant Professional
mo@cambridgegolfclub.com                                                     
A 25 year veteran of the golf industry, Mo joins our team from Lakeview Golf Course.  During his time in the PGA of Canada, he's worked at Donalda Club and Whitevale Golf Club. Dedicated to game improvement, Mo has had students that have gone on to play NCAA Division 1 Golf and students that have become PGA of Canada Professionals.  Specializing in short game improvement, his love and passion for golf and growing the game will be a welcomed addition to the Cambridge Golf Club family.